Mastering Music City: A First-Time Homebuyer's Guide to Navigating Nashville's Real Estate Market
Posted by David Binkley on Tuesday, September 12, 2023 at 2:31:55 PM
By David Binkley / September 12, 2023
Comment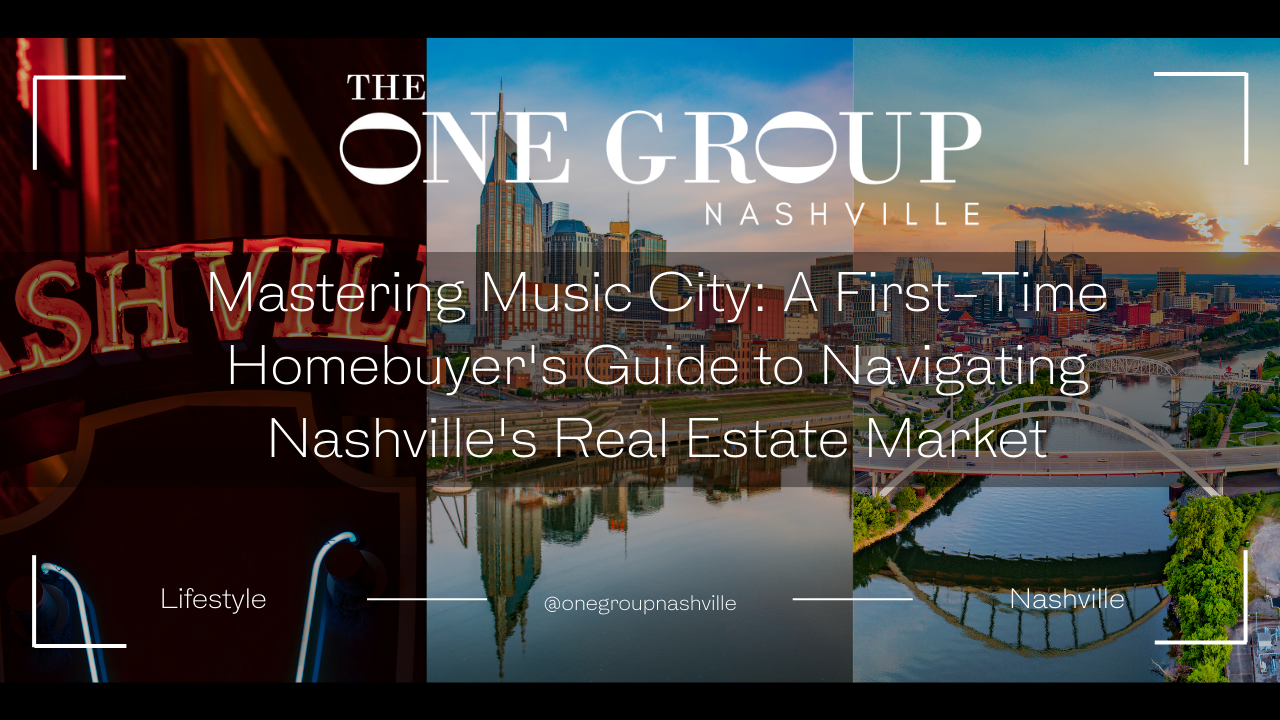 Are you dreaming of calling Nashville home? You're in for a treat! As a first-time homebuyer, embarking on this journey in Music City, USA can be an exhilarating experience. The Nashville real estate market is sizzling hot, and I'm here to be your friendly guide through this harmonious maze. So, put on your boots and let's waltz through the process together, while also keeping an eye on those essential
Step 1: Determine Your Budget for Nashville Real Estate
Before you start exploring properties, it's crucial to establish a clear budget. Calculate your budget by considering factors like your down payment, monthly mortgage payments, property taxes, insurance, and additional expenses like maintenance and utilities. Remember, property taxes can vary significantly by neighborhood, so research is key for success in the Nashville real estate market.
Step 2: Get Pre-Approved for a Mortgage in Nashville
Securing pre-approval for a mortgage is a pivotal step. It not only provides clarity on your loan amount but also enhances your appeal to sellers. Imagine it as your golden ticket to the real estate world!
Step 3: Find the Perfect Realtor for Nashville
Nashville boasts a plethora of real estate agents, just like the city has country tunes. Your journey will be smoother with the right guide, so look for an experienced, responsive, and neighborhood-savvy realtor to navigate this vibrant real estate market.
Step 4: Discover Nashville's Unique Neighborhoods
Nashville isn't just a city; it's a collection of diverse neighborhoods, each with its own personality. From the trendy vibes of East Nashville to the historic allure of Germantown, options abound. While making your choice, factor in commute times, schools, and local amenities.
Step 5: Attend Open Houses and Viewings
Now comes the enjoyable part – touring open houses and viewing potential homes. Keep a record of your impressions, ask questions, and with permission, take photos to help remember the details.
Step 6: Craft a Winning Offer for Nashville Homes
When you find your dream Nashville home, it's time to submit an offer. Your realtor will assist in creating a competitive offer, considering the current market conditions. Be prepared for negotiations, as multiple offers are common in Nashville's dynamic real estate market.
Step 7: Inspections and Appraisals in Nashville
After your offer is accepted, schedule inspections and appraisals. Inspections uncover hidden issues, while appraisals validate the home's value. Any concerns can lead to negotiations for repairs or price adjustments with the seller.
Step 8: Celebrate at Closing in Nashville
Congratulations! You're at the finish line. At the closing table, you'll sign paperwork, exchange funds, and receive the keys to your new Nashville abode. Celebrate this milestone with a touch of Nashville flair!
Step 9: Settle into Your Nashville Home
With keys in hand, it's time to settle in and explore your new neighborhood. Find your favorite local spots, join community events, and become acquainted with your neighbors. You're now part of Nashville's vibrant community.
Final Thoughts on Buying Your First Nashville Home
Becoming a homeowner in Nashville is an adventure as thrilling as a country hit. While it may seem overwhelming, especially in a competitive market, with the right guidance and determination, you'll soon find your perfect piece of Nashville paradise. Embrace this journey, enjoy every moment, and prepare to call Music City your home sweet home. You're going to fall in love with Nashville – y'all are in for a treat!
#NashvilleRealEstate
#MusicCityHomes
#FirstTimeHomebuyer
#NashvilleHomeBuying
#NashvilleNeighborhoods
#HomeSweetHomeNashville
#NashvilleRealtor
#NashvilleLiving
#NashvilleDreamHome
#NashvillePropertySearch
Let us help you find your 1st home!